Ronnie Simpson
Ronnie Simpson is a 38-year-old professional racing sailor and the skipper of the Open 50 Shipyard Brewing competing in the first-ever Global Solo Challenge. As a combat-wounded and medically retired US Marine and Iraq war veteran who has sailed more than 140,000 miles at sea, Ronnie will be sailing to raise money and awareness for US Patriot Sailing, a 501c3 Veterans' sailing non-profit organization. Ronnie credits sailing with saving his life and believes in the inspirational and therapeutic benefit of finding purpose through sailing.
Ronnie has has worked professionally as a racing sailor, delivery captain, charter captain, sailboat rigger and racing yacht preparateur, and also has an extensive career and experience as an award-winning sailing journalist, writer and media professional who has covered yacht races around the world. In his 20s, he mounted two sponsored campaigns for the Singlehanded Transpac race and won his division in one of those. With a long held aspiration to compete in the legendary Vendée Globe race, competing in the Global Solo Challenge race on an Open 50 represents an incredible opportunity and stepping stone for Ronnie to achieve his dream.
Career Sailing Achievements
Years sailing: 15
Offshore Miles Sailed: 140,000+
19 crossings between Hawaii and US Mainland
1 Trans-Atlantic crossing
6 races to Hawaii; 2 solo and 4 crewed
1 division win in Singlehanded Transpac and 1 division win in Transpac
1 participation in the Rolex Sydney-Hobart
Significant other offshore, inshore and coastal races.
Sailed a 34' monohull about 14,000 miles solo around the Pacific.
Sailed a 27' engineless monohull about 10,000 miles solo from Washington State to New Zealand.
Offshore crossings on racing monohulls up to canting-keel 100' supermaxis.
Experience on bigger racing and cruising monohulls with a variety of systems
Experience on racing and cruising multihulls up to 72' ORMA racing trimaran.
USCG Captain's License – 50 ton master
Professional experience as a racing sailor, delivery captain, charter captain, yacht rigger and racing yacht preparateur.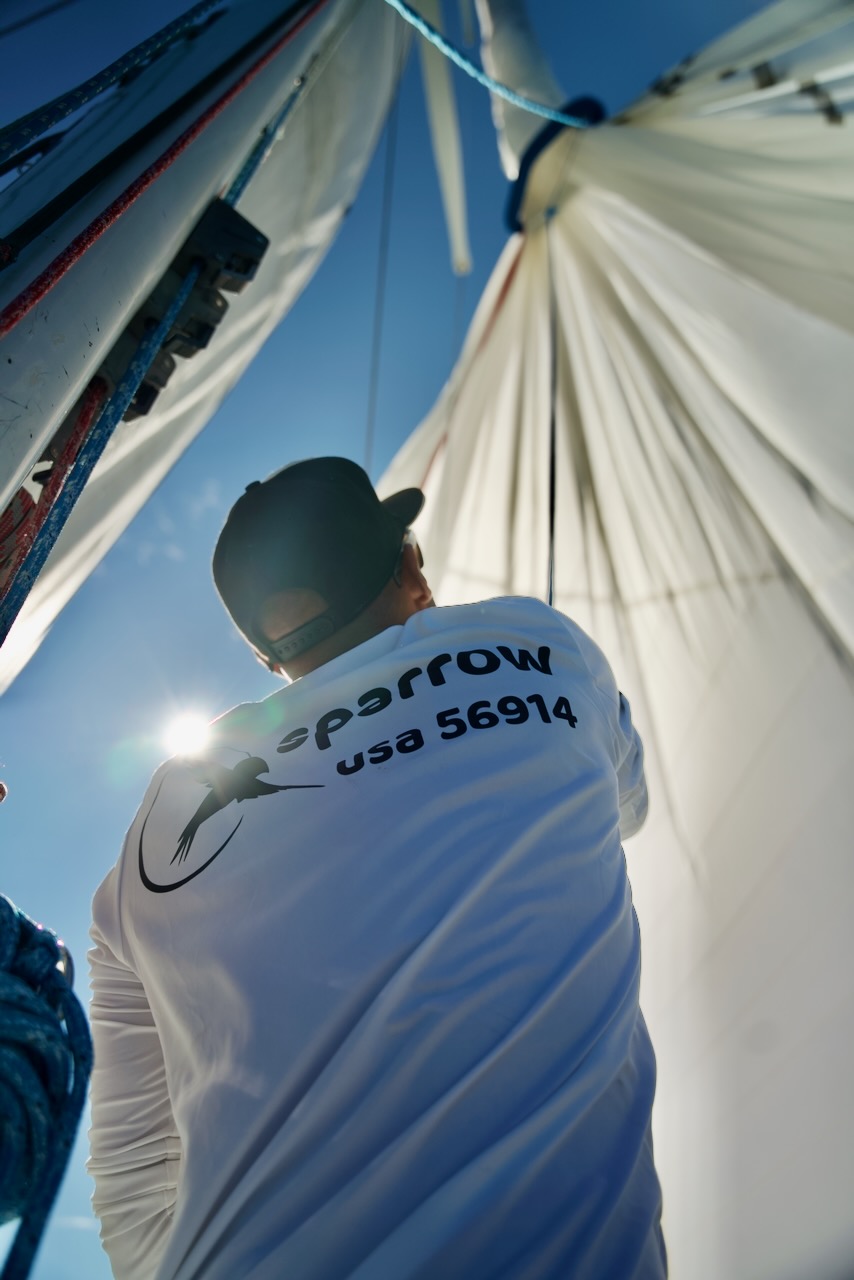 Global Sailing Challenge
The Global Solo Challenge is a non-stop single-handed around-the-world race past the world's three great capes, starting and ending in A Coruña, Spain. The 2023-24 race is the first edition of this competition and its format differs from any other existing round-the-world nautical event, as it allows participants to compete with a wide range of boats and very different budgets, aiming to be as inclusive as possible, the only requirement being that the boats comply with strict safety requirements. In order for boats with different performance potential to participate in the same event, offering everyone the chance to win, the race has adopted a system of staggered starts in the style of a pursuit rally. The slower boats leave A Coruña first, and the faster leave later, establishing the departure day according to the design and speed potential of each vessel. Simpson and Shipyard Brewing expect to take roughly 130 days to complete the 26,000 mile course. To learn more about the Global Solo Challenge race, visit globalsolochallenge.com.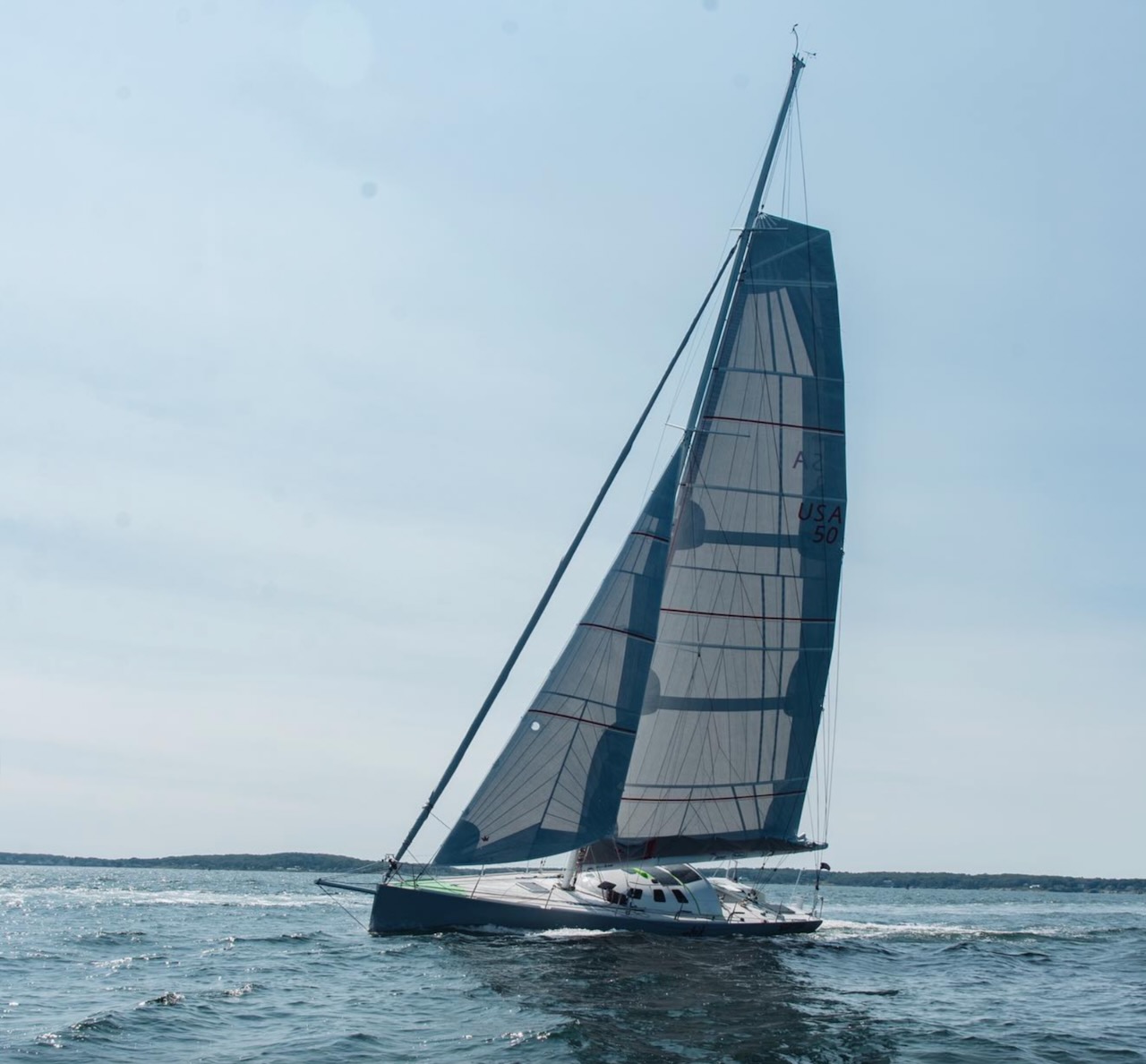 Open 50 Shipyard Brewing
As well as racing to benefit veterans, Ronnie hopes to raise the profile of sailing in America, continue to be a steward for the environment and also aim to promote diversity in sailing. Through this campaign, Ronnie hopes to connect with the American public as much as possible including speaking engagements, boat tours, boat rides, media engagements and also bringing guests and donors onboard for offshore delivery legs and even some Caribbean racing. With the formation of Ronnie Simpson Racing LLC, Ronnie also aims to create a sustainable and viable business entity that can successfully run a Vendée Globe campaign and create offshore sailing opportunities for individuals that would not otherwise be exposed to sailing.
History
Shipyard Brewing is an Open 50 class racing yacht that was designed by David Lyons and built in Australia by Kanga Birtles for the 1994 BOC Around the World Race. Sailing under the name Newcastle Australia, Alan Nebauer completed the race after dismasting before Cape Horn and rounding under jury rig. Nebauer sailed to the Falklands where a new mast was fitted. Then en route to Punta del Este, his rudder failed, and he fitted a steering oar to complete the leg to Punta del Este. Alan rightly earned seamanship awards for his tenacity and grit, and finished fourth in class.
Four years later, American Brad Van Liew raced her around the globe again in the 1998-99 Around Alone as Balance Bar. This time it was Brad's turn, and he was dismasted on the final leg to Charleston. But again a new mast was fitted and Brad completed the race, finishing 3rd in class. Tech innovator and entrepreneur Philippe Kahn then bought the boat and renamed her Pegasus. The boat was then fitted with a new carbon mast, rudder and deck, as well as a new keel and ballast tanks, engine and electronics.
More recently, Californian Whitall Stokes sailed the boat some 20,000 nautical miles including a 17,000 mile singlehanded voyage from California to Maine via Cape Horn. Stopping just twice, Stokes left the boat with the talented and experienced crew at Maine Yacht Center before deciding what his next voyage would be. Due to the realities of life, family and business rendering it impossible to mount a campaign for the Global Solo Challenge himself, Stokes loaned the boat to Hawaii sailor Ronnie Simpson.
With a 2-year agreement, Simpson began campaigning Sparrow in August of 2022 in Portland, Maine. Current plans include a full campaign down the east coast of the USA with several stops before taking on Caribbean regattas including the legendary Caribbean 600. From there, Ronnie will sail to Europe to complete a final refit before his Global Solo Challenge in October 2023.
Designer: David Lyons
Country of build: Australia
Year Launched: 1994
Former Names: Newcastle Australia, Balance Bar, Pegasus, Sparrow
Races around the world: 2
Cape Horn Roundings: 3
LOA 50.0 ft
Beam 14.5 ft
Draft 12.5 ft
Air Draft 80 feet
SA (100% Foretriangle) 1600 Sq Ft
Displacement 18,000 lbs
D/L 68
SA/D, Upwind 39
SA/D, Downwind 66
Fixed Keel, Single Rudder, Water Ballast