OPEN 50 SPARROW
Sparrow is an Open 50 class racing yacht that was designed by David Lyons and built in Australia by Kanga Birtles for the 1994 BOC Around the World Race.
Sailing under the name Newcastle Australia, Alan Nebauer completed the race after dismasting before Cape Horn and rounding under jury rig. Nebauer sailed to the Falklands where a new mast was fitted. Then en route to Punta del Este, his rudder failed, and he fitted a steering oar to complete the leg to Punta del Este. Alan rightly earned seamanship awards for his tenacity and grit, and finished fourth in class.
Four years later, American Brad Van Liew raced her around the globe again in the 1998-99 Around Alone as Balance Bar. This time it was Brad's turn, and he was dismasted on the final leg to Charleston. But again a new mast was fitted and Brad completed the race, finishing 3rd in class. Tech innovator and entrepreneur Philippe Kahn then bought the boat and renamed her Pegasus. The boat was then fitted with a new carbon mast, rudder and deck, as well as a new keel and ballast tanks, engine and electronics.
More recently, Californian Whitall Stokes sailed the boat some 20,000 nautical miles including a 17,000 mile singlehanded voyage from California to Maine via Cape Horn. Stopping just twice, Stokes left the boat with the talented and experienced crew at Maine Yacht Center before deciding what his next voyage would be. Due to the realities of life, family and business rendering it impossible to mount a campaign for the Global Solo Challenge himself, Stokes loaned the boat to Hawaii sailor Ronnie Simpson.
With a 2-year agreement, Simpson began campaigning Sparrow in August of 2022 in Portland, Maine. Current plans include a full campaign down the east coast of the USA with several stops before taking on Caribbean regattas including the legendary Caribbean 600. From there, Ronnie will sail to Europe to complete a final refit before his Global Solo Challenge in October 2023.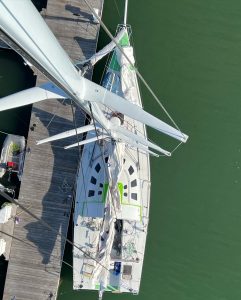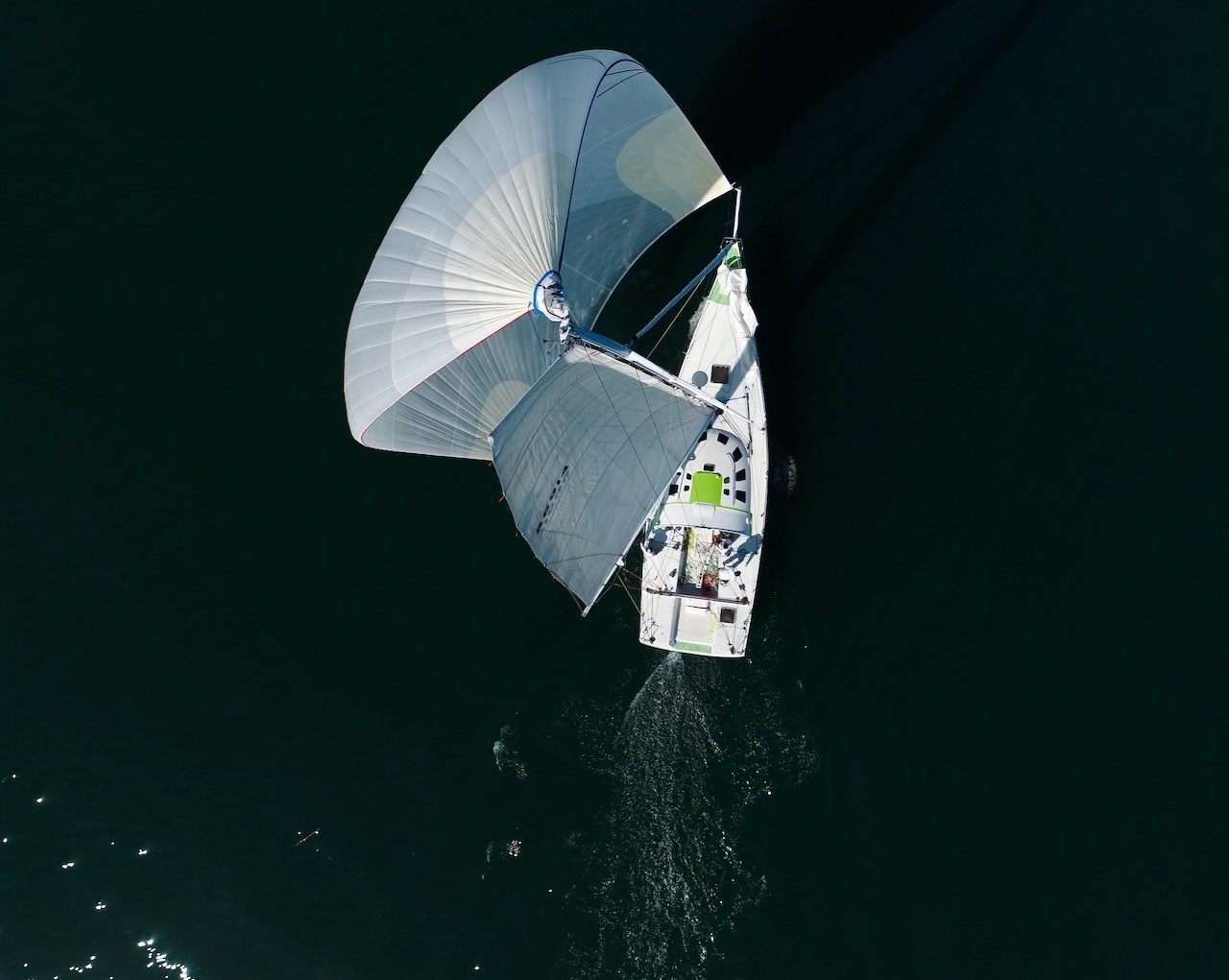 Sparrow Specifications
Designer: David Lyons
Country of build: Australia
Year Launched: 1994
Former Names: Newcastle Australia, Balance Bar, Pegasus
Races around the world: 2
Cape Horn Roundings: 3
LOA 50.0 ft
Beam 14.5 ft
Draft 12.5 ft
Air Draft 80 feet
SA (100% Foretriangle) 1600 Sq Ft
Displacement 18,000 lbs
D/L 68
SA/D, Upwind 39
SA/D, Downwind 66
Fixed Keel, Single Rudder, Water Ballast