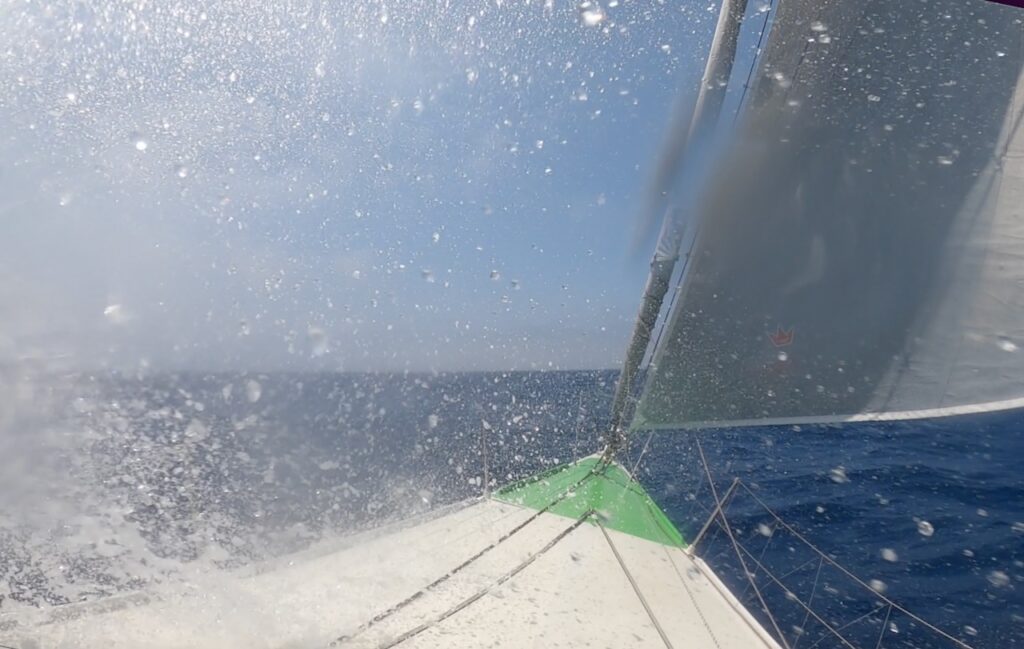 It was a windy and bumpy close reach back to the US east coast from Bermuda, but it was relatively quick!
As I write this, I am now 1,639 miles into my 2,000 mile solo qualifying passage for the Global Solo Challenge. It's been a heck of a journey – longer than I expected – and I am very much looking forward to getting into Maine and continuing to make progress with the boat. There's still a fair amount of sailing left and I very much have to keep my head in the game,  but I can see the light at the end of the tunnel.
Not quite sure where I left off last time, but after a long and light air struggle to reach Bermuda, I finally picked up a southeast (dead upwind) wind shift that at least got me moving. Once almost on a lay line, I tacked over and got the anticipated wind shift which allowed me to just barely lay Bermuda without tacking again. Reaching towards the island at 8 or 9 knots on my final approach was a special moment. Gradually I had to bear away to and gybe to get around the island. I put up my FRO again, as it's a versatile sail and I love it, but I am learning it's limitations and was slower than I would have liked to be in deep running conditions.
Rounding Bermuda was a special moment. I was contacted by Bermuda Radio, who could see me on AIS, and they asked for a lot of my information even though I told them I wasn't clearing in. It was still kind of fiun. I have been to Bermuda just once before and it"s a lovely place. I look forward to returning one day. After a lovely sunset and a celebratory beverage, I tucked a reef in the main and then put up a staysail as I knew i'd be coming up on the breeze and that it would be increasing. After a nice night of sailing with decent speeds the breeze continued increasing and I tucked in the second reef. 2 reefs and a staysail is becoming a very common sail plan for me when it's breezy. Headed northwest in the southwesterly breeze, I was sailing a true wind angle of 80-100 or even 110 when it was windy, in breeze that got up to the low 30s. With seas that built to a substantial size and solid breeze that lasted for days, it was my first rough sailing on Sparrow, but she handled just finel, making 8-10 knots and averaging right around 9. We put in a couple of 225 mile days coming back from Bermuda.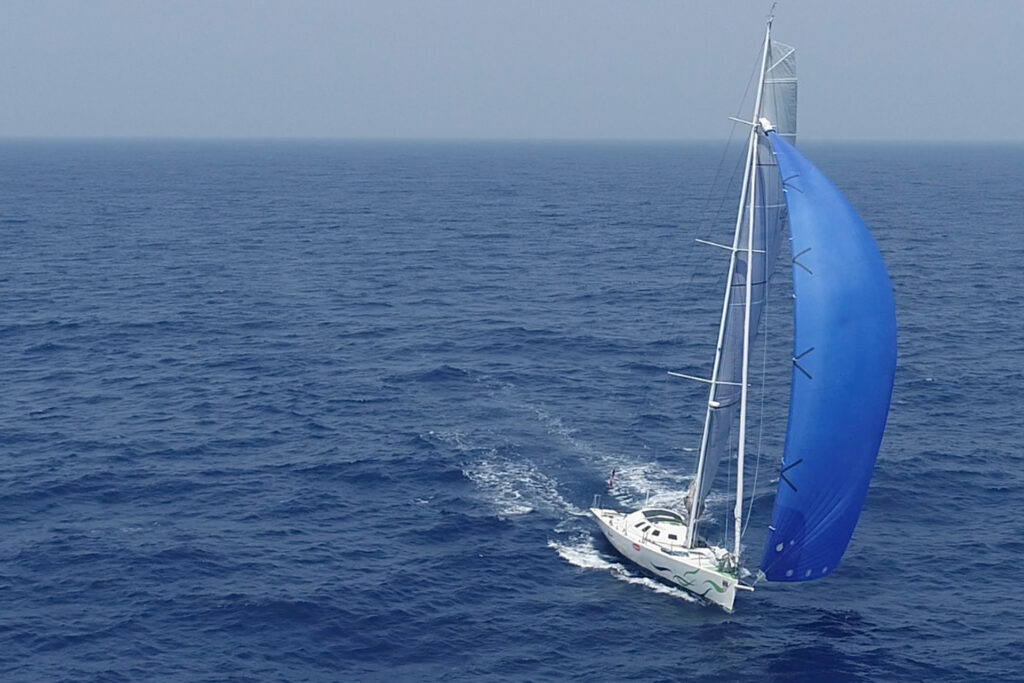 Last night I got close to Newport, Rhode Island; probably about 45 miles away. I had thought about sailing into Newport and back out, or around Block Island, but it was the middle of the night and that just presented the potential for lighter breeze near shore or potential hazards near shore, so I decided to tack away and broad reach towards Nantucket in a 16 knot breeze that just hung in there. Things went lighter this morning and I put up the full main and fractional spinnaker have had it up and down a couple times, but it's up right now. Conditions are lighter than I had hoped. Very mellow sailing, but slow, and this may ruin my Sunday evening arrival, and make me come in Monday morning instead. As a reminder, I have to complete 2,000 miles and so I can't just sail straight to Portland, I have to sail around in the Gulf of Maine for a bit or else i'll end up short of the requirement.
I am planning to get in on Monday now, and after a meal and a shower, I need to get right to work. There is a lot of work to be done during our month in Maine, and a few more things have been added to the list on this qualifying sail, and so every day will count.
In other news, the Annapolis Yacht Club Foundation has awarded us a grant that I applied for, and that is a very much appreciated and needed cash injection before our haulout! So a huge thanks to the Annapolis Yacht Club Foundation for their support. I am truly honored to have the support of Annapolis sailing community and the Chesapeake Bay region, and I am proud to represent the Chesapeake in the Global Solo Challenge.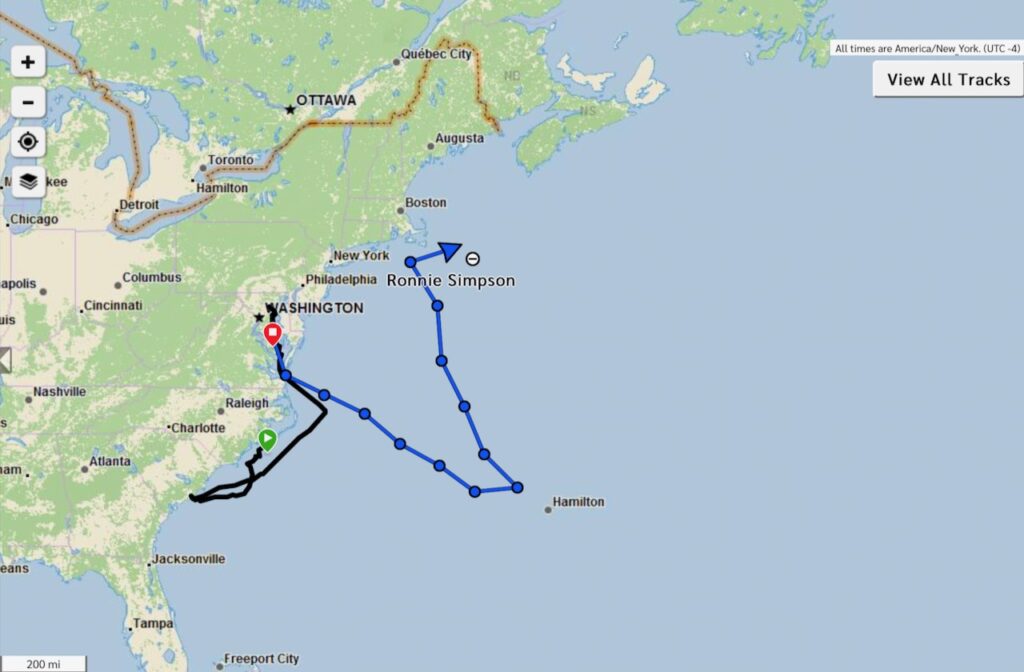 Sparrow's track after 1,640+ miles of sailing. You can view the tracker here.